Brianna Geocaching at Waputki National Monument
Geocaching: an entertaining adventure game for GPS users. The basic idea is to have people or groups set up caches all over the world and share the locations of these caches on the internet. GPS users then use the location coordinates to find the caches. Once found, a cache may provide the visitor with a wide variety of rewards. All the visitor is asked to do is if they take something they should try to leave something for the cache. The visitor can also log their visit on the Geocaching.com website.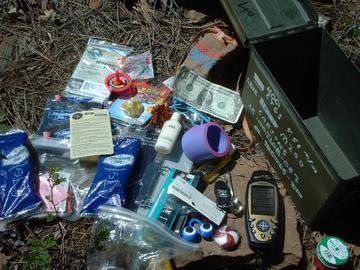 Typical Geocache (maybe not the money!)
I use a Magellan Meridian Platinum GPS receiver for my Geocaching.
---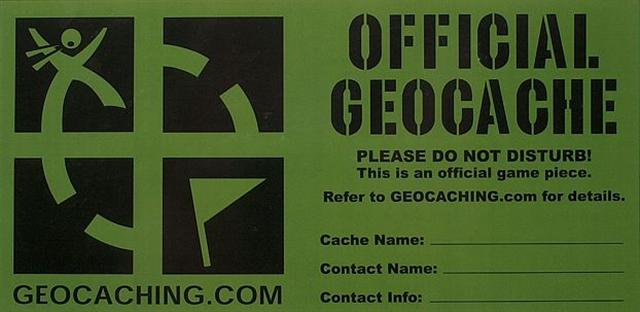 My Geocaching statistics:
Geocaches that I have placed:
The Groundspeak Geocaching Logo is a trademark of Groundspeak, Inc. Used with permission.
Last revised: 06/18/2005